---
Great Moments in Time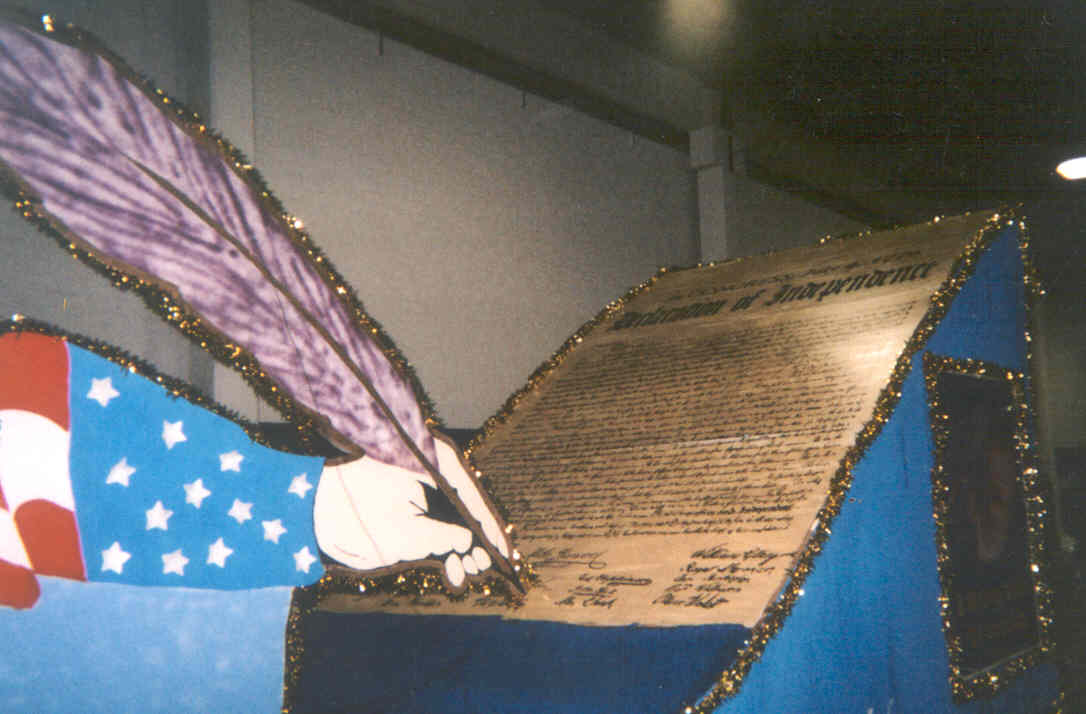 Participating in its second parade, our group – the Respect Life Alliance of Kettering – selected two events that fit the 2003 parade's theme of "Great Moments in Time":
One was the signing of the Declaration of Independence with its historic, revolutionary assertion that we are all created equal and that we are all endowed with the unalienable right to life, liberty, and the pursuit of happiness. It reminds us of the founding of our great country and many challenges through the years that Americans have faced in defending those values.
The second great moment – presumed in the Declaration's ringing affirmation of freedom and equality – is the actual moment of creation for each individual human life – symbolized on the float by the beautiful image of an eight-week old pre-born baby.
Unfortunately, a number of people complained about the float and the Holiday at Home committee has not allowed our group to participate in subsequent parades. See our announcement.
Album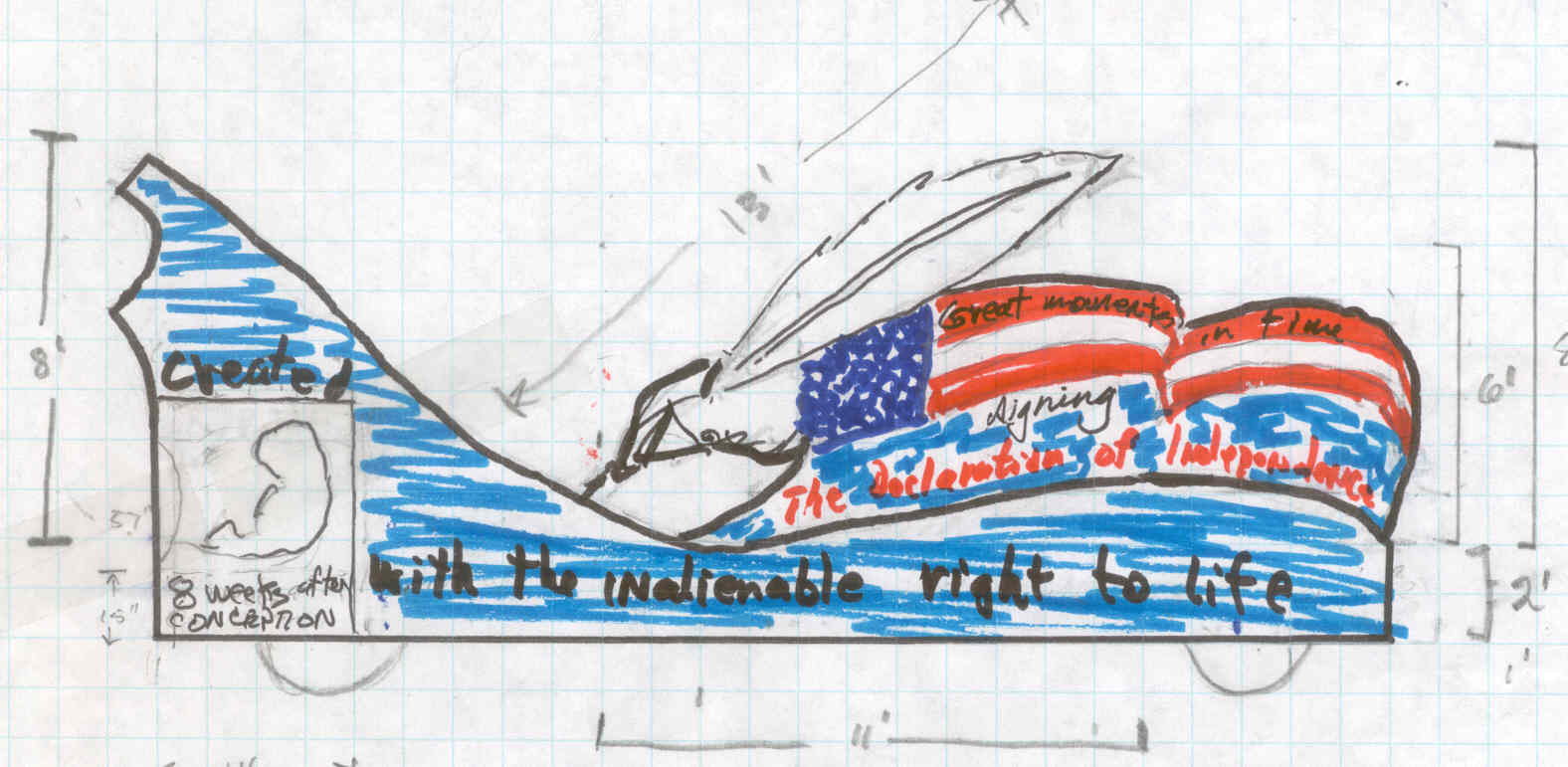 Sketch of float unites two great moments in time linked to the unalienable right to life.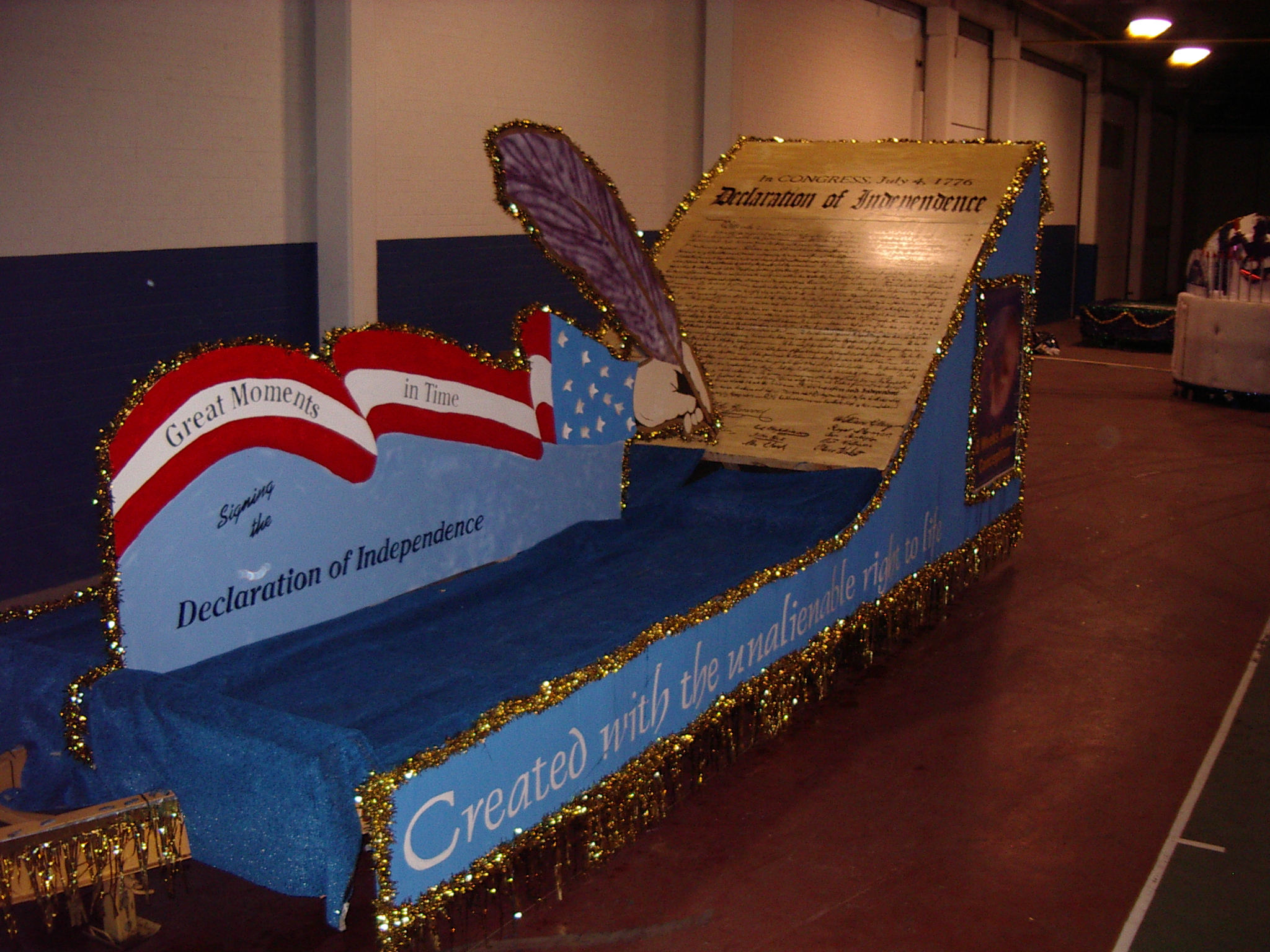 ---
---